Another week and finally the Territory is turning to face the rest of Australia. From the borders opening to the Gunner Government's shame job on national telly, to the mystery of the political prisoner Dr Hugh Heggie, this is what is good and what is gammon this week.
Hello Australia, my old friend, I've come to talk with you again
The Chief Minister Michael Gunner has announced the NT borders are reopening on July 17.
The borders reopening is good for tourism and business but may be gammon for our health.
If there's something strange in you neighborhood…
Darwin Lord Mayor Kon Kataskalis was on the radio during the week and uttered the words: "Have you got a problem? Who ya gunna call?" Obviously Kon ain't afraid of no ghosts.
It's good that if there's something weird and it don't look good, you can pick up the phone and call Kon.
It's crazy. The week's biggest understatement
This week Australia's number one media analysis and critiquing program Media Watch featured the Chief running for cover to avoid being questioned by the NT Independent and asked, "so why did the Chief Minister retreat to the Bunker?" Unfortunately for the Chief his description of the Independent's publisher Owen Pike's personal Facebook page as a 'hate page' was not supported by the show's host – and one of Australia's most respected journalists Paul Barry – who described it purely as 'adolescent'.
"It is crazy stuff. And they really do need to sort this out," Barry said of the government's highly legally problematic and unethical ban of the NT Independent.
The Speaker has granted NT Independent journalists media accreditation, so the government's ban on this paper is purely political and very adolescent too.
The Gunner Government embarrassing itself on national television is gammon. We thought that was more of a CLP thing.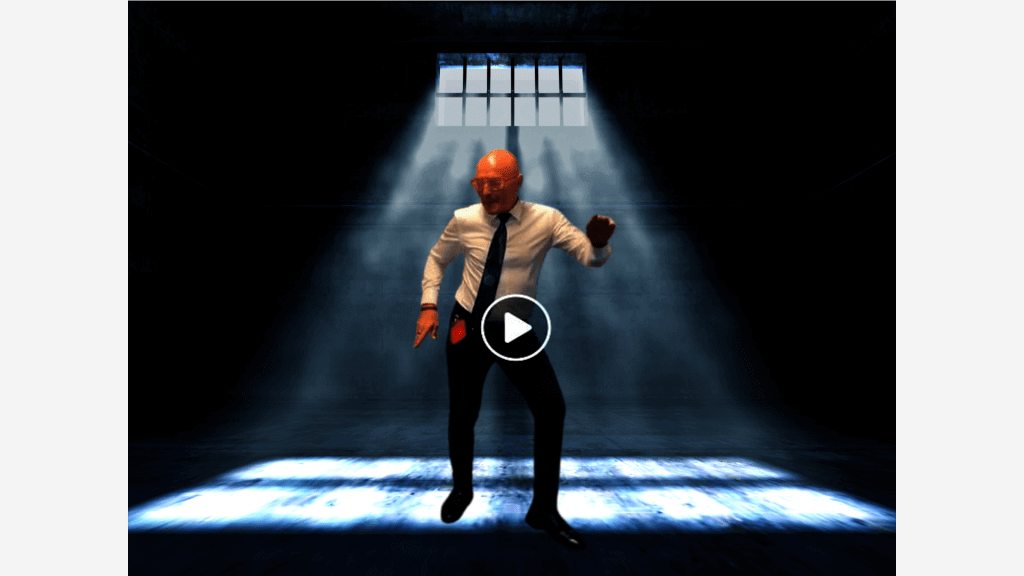 Free Hugh Heggie!
The NT chief health officer Dr Hugh Heggie, after a serious stint of time on Territory media Broadway with his all singing, all dancing, all COVIDY-related show, went missing a while back when government talk turned to opening the borders. He popped up again at the Public Accounts Committee on Thursday, but when his account of his health advice appeared to differ from what the Chief said he told him, he suddenly had an "appointment" he had to go to. He was the best god damned chief health officer this tin pot dictatorship ever had. And we hope is going okay in some Girraween gulag. He needs to be released if only to drink all those beers pub baron Jason Hanna said the community would buy him for his COVID-19 work.
Holding Dr Heggie in a political labor camp is gammon.
Sandra Sully with the late news
We get several tips per week, including this from a person we can only identify as The Unreliable Source whose hot tip was: "What about Chinese owning Port?" When prompted for more information they responded with: "Didn't you hear Landbridge company controlled by Chinese Army now 'own' … 99 year lease on Darwin Port?" We have heard nothing about the Darwin Port being leased to a Chinese company and it seems far-fetched but we have heard crazier things in this joint. We will let you know if we unearth any evidence about this.
All news tips are good but for different reasons.
How to spot a psychopath
What conclusion can you possibly arrive at about people who read their mobile number out using the three, three, four combination of numbers, rather than universally accepted and sane, four, three, three combination other than these people are dangers to society. If Dr Heggie was not locked up in a government gulag, he'd know what to do.
Reading phone numbers out like that is gammon…and dangerous.
We all end up dead, it's just a question of how and why
The William Wallace award this week for the person who did the best job massacring English goes to our Chief (again) for this effort when talking about the delay on the Westin Hotel construction in Darwin.
"(The delay) will be significant months, I would have thought."
It's buljit
The Gunner Government not pulling Dr Heggie out of the gulag so the press could ask him about his health advice on the opening of the borders is absolute buljit. The public deserves to know what the unfiltered health advice is. He was the everywhere man there for awhile and now with confusion on what he meant when he said the borders were good to open straight away, there is a crazily simple and transparent way to clear it up – but that may conflict with the aims of this government. Dr Heggie is one of the most respected and credible public figures in the NT and people would listen to what he had to say.
More good n' gammon
In other news
(Visited 471 times, 1 visits today)