The 15-year-old girl who allegedly stole a car in Rapid Creek last week, seriously injuring a man in the process, was under the care of Territory Families when she was involved in another serious incident last month involving a pair of scissors, the NT Independent can reveal.
On June 16 the girl allegedly severely injured a 65-year-old good Samaritan who was trying to prevent his neighbour's vehicle from being stolen, crushing him against another vehicle, before driving it to Coolalinga at speeds of around 150km/h and being arrested.
The good Samaritan was John Bailey, who was the Member for Wanguri for 10 years, and remains in a serious condition in Royal Darwin Hospital. The NT Independent can also reveal the car in the incident belonged to NT Legal Aid Commission director Suzan Cox, QC.
Since the incident, several NT Police, Fire and Emergency Services sources have contacted the NT Independent to confirm the girl was in the care of Territory Families in May when she was allegedly involved in another serious incident in the Palmerston suburb of Durack.
One source with knowledge of the file said the girl regularly left her carer's house to walk the streets and "look for trouble".
"She had been trying to break into people's homes, trying car door handles on regular occasions, throwing rocks at passing cars and police were alerted to these activities," the source said.
They said that when police arrived on the scene the girl was not restrained, allowing her to allegedly pull out a pair of scissors hidden in her clothing.
"They didn't secure her or restrain her and then she's pulled out a pair of scissors and started waving them around and threatening people," the source said.
"Edged weapons don't discriminate, one stab to the neck with a pair of scissors and it's all over.
"She could have easily killed herself or someone else."
The girl was charged with unlawful entry and theft as a result of the alleged break-ins, however no charges were laid over the scissors incident.
Police call for witnesses over Rapid Creek incident
News of the Durack incident comes as police called for information following the alleged June 16 theft at Rapid Creek.
NT Police spokesman Rob Cross said that around 11.10pm, three vehicles stopped to help the injured Good Samaritan, after the stolen vehicle, allegedly driven by the girl, sped off.
He said the stolen car, a pearl white Subaru station wagon, was sighted on Casuarina Drive before driving past the three stopped vehicles.
While a fourth vehicle, a white Mitsubishi ASX, stopped outside Beachfront Hotel before driving from the location, Mr Cross said.
Police said they were interested in speaking to the occupants of those four vehicles as they may be able to assist with investigations.
Anyone with information is urged to contact police on 131 444 or Crime Stoppers on 1800 333 000.
The girl has been hit with a swag of charges from the incident including intent to cause serious harm, recklessly endangering life, aggravated unlawful entry, unlawful use of a motor vehicle, making threats to kill, failure to stop and assist after a crash, assaulting police, resisting arrest and breaching bail.
'Someone is going to get killed'
Another NT Police, Fire and Emergency Services source said they had been aware of the girl's behaviour for several months and were worried it was only a matter of time "before we saw an incident like what happened at Rapid Creek".
"The government isn't doing their job properly and I'm concerned someone is going to get injured or killed," the source said.
"She shouldn't be in an environment where she's allowed to wander the streets.
"If I don't speak out about it and something happens, I've got to live with that for the rest of my life."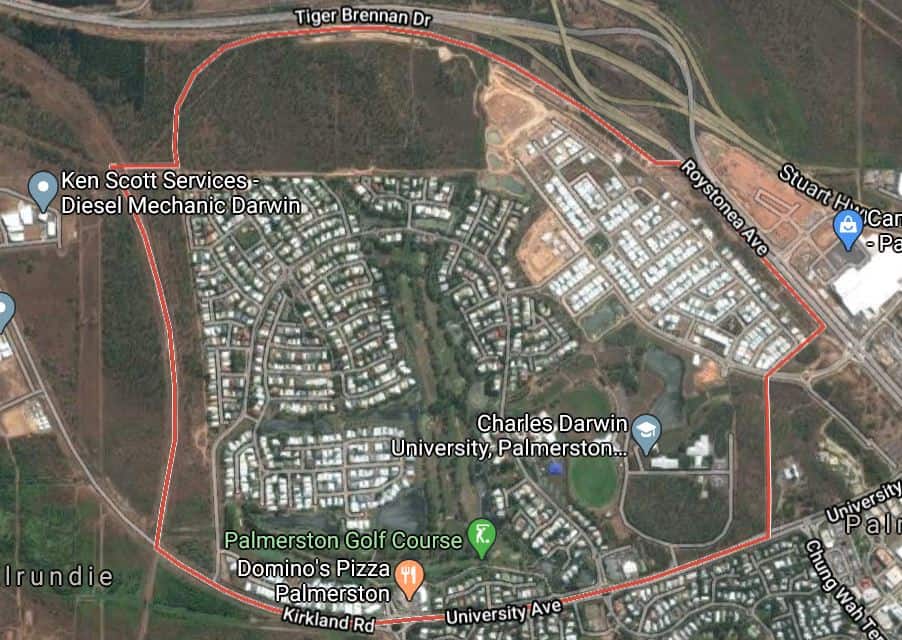 The source said police's reluctance to use force on youths when arresting or restraining them was a recipe for disaster.
"Police are worried about using force because they get into trouble," the source said.
"She should have been restrained (during the Durack incident), that way she's no threat to herself or anyone else.
"There's a fear among police to use any force at all … police up here have been told 'if you use too much force, you're going to lose your house and your job'.
"It puts fear in their mind … they are willing to be punched in the face before they use force."
(Visited 677 times, 1 visits today)