LISTEN TO THE SONG: Another week in the Territory and Parliament is back so now we know we're in trouble. From organised non-criminal, mango madness to the potential for Australia's most flamboyant RSL, to our very special exclusive, a gansta rap single by the chief minister, aka Micknormous G, aka Sweary Mick. Here is all that is Good n' Gammon this week.
A good type of mango madness
The Darwin Mango Madness Festival is on this Sunday. It's described as a family friendly event full of food stalls, activities and entertainment. And it's nice to have something to support the mango industry in a tough year when COVID-19 restrictions meant many farms couldn't get enough workers to pick their fruit.
Although ordinary madness is gammon, mango madness is good.
Time to take a rest
Jimmy Shu is moving into some kind of semi-retirement, handing over the day-to-day management of his Hanuman restaurants in Darwin and Alice Springs. He said he is trying to slowly, slowly wind down. He recently took the NT to Australian television screens, hosting the Taste of the Territory series on SBS. His restaurants have been highlights of the Territory food scene for decades.
Jimmy Shu getting a rest is good, his future retirement from the industry is gammon.
Not at all Konplimentary
The Lord Mayor Diamond Kon Vatskalis loves some controversy, and seems to covet negative attention. Until it all gets a bit too much that is. And the NT Independent, its editor and reporters copped a bit of negative attention from him of our own this week. We understood Diamond Kon liked us. But then the text messages started. And they weren't the nice ones with the smiley face emojis and unicorns and love hearts and that sort of stuff that we normally get from politicians and disgraced publics servants. There wasn't even an eggplant.
All of a sudden he decides he agrees with the Chief Minister – well he gallops a few furlongs past what Michael Gunner said – and called us a hate page. All because we asked him about a legal letter which was part of the reason why a vote on whether to support the RSL was dropped at last week's council meeting, following a special mayoral motion without explanation. The mayor said he received a phone call just before the meeting with important information, and the next morning, he explained it was from Larrakia Nation elder Bilawara Lee saying the carpark was a sacred site. Or maybe it was an email. We are not disputing the sacred site claim, that is for others to decide. But what a stunning coincidence of timing with that phone call/email.
The most flamboyant RSL in the nation
Obviously the idea of the RSL building on the current carpark on the Esplanade near the Cenotaph is going down with some, like a tall glass of milk on a sunny Build up afternoon. Or about as popular as coronavirus. But we have a plan. One we think may be even better than the genius that was the proposed Nightcliff Island. Throb Nightclub had proposed a dry season venue out on Darwin Council land at East Point called Throb on Point, which Diamond Kon liked but Throb eventually withdrew by saying they would look for somewhere else to go.
Throb and the RSL Darwin Sub Branch need to join forces, a coalition of the willing, if you will, and create one venue packed with very, very special meaning. While it is up to them to find a place to build it – maybe Little Mindil, there's no controversy attached to that site – what could be better come Anzac Day than showgirl Tina Mor Cok running the two up? Or the Sexy Pussycats incorporating the haunting Last Post bugle.
Our creative genius is good.
But we have another idea for The Esplanade
While an RSL on the Esplanade might now need its own minute of silence, being a victim of a Top End civil war, there is a chance to really celebrate what we already have built there. There is nothing Darwinians love more than a carpark. Especially if it means they are not forced to accelerate above sloth mode, and be forced to walk 100 metres to anything without bitching and moaning. The RSL should build a massive carpark there. One that covers the front and sides of the Cenotaph, so people can sit in their cars like at a country Aussie rules footy ground and enjoy the dawn service from the comfort of their cars. And of course, like the footy where supporters beep the horn after a goal, people could give one long, sustained honk through the minute's silence. A honk of respect. And it wouldn't be going too far to have a cheer squad with giant pom poms, and go a bit retro, as a nod to how far behind the NT is of the rest of the nation and have skimpily dressed cheerleaders, perhaps called the Anzacettes or the Diggerettes. Or maybe just toppies serving beer.
Showing respect in new ways is good.
Terryless Allianceless
In a move that may have come straight from Sun Tzu's The Art of War, or maybe the little known sequel, I Don't Really Know What I'm Doing, the Territory Alliance executive branch moved to expel it's only sitting member Robyn Lambley, meaning it got rid of the only feather that made up its entire parliamentary wing.
It is a political strategy to salivate over for the possibilities it offers liberal democracies across the Western world. Political parties with no actual politicians. This is up there with the Magna Carta and the United States' separation of church and state.
For making a fresh start we think, with former leader Terry 'Bills' Mills gone, they should change the name of the party to the Terryless Allianceless, which is probably Latin for, we are not actually a political party.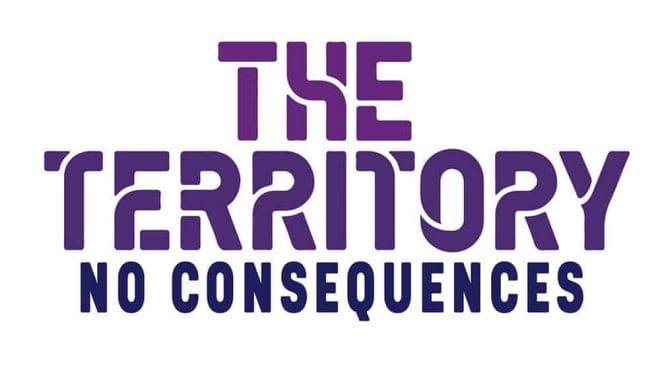 More no consequences
Last week we gifted the Gunner Government the 'No Consequences' campaign to encourage southerners to move to the Territory. While we have received no thanks nor recognition from the Chief, we expect a gift will be in the mail.
In the second installment of No Consequences we present the chief health officer Dr Hugh Heggie. At the inquest into the deaths of three Indigenous kids from Arnhem Land, who were all known petrol sniffing children, coroner Greg Cavanagh heard of failures by the Education Department, Territory Families and NT Health. Dr Heggie, admitted NT Health staff failed in not alerting him to the situation of the 17-year-old girl who died.
"For me personally, I take responsibility that this young person lost her life," he told the inquiry.
While this is a complicated matter that also obviously includes grossly overworked staff, what happens once someone says they take personal responsibility? While Mr Cavanagh will take time to consider his findings, if you follow the logic, when a person says they take personal responsibility for a death, do they stay in their job?
No consequences are gammon.
"Territorians need to have trust and confidence in their Parliament"
In its first day of parliament after getting itself back in power, the Gunner Government's first act was to scrap a scrutiny body that oversees its proposed laws. At the time of forming a select committee to "investigate parliamentary reform" in 2016, that included establishing the policy scrutiny committee, Leader of Government Business Natasha Fyles said oversight of legislation before it was passed was critical in earning the public's trust.
"These changes have been developed with a view to placing more scrutiny on government, and to insuring open and transparent government," Ms Fyles said in a 2016 press release.
"The previous [CLP] government would routinely rush legislation through on urgency and failed to consult with the community and with the Parliament on their bills.
"Territorians need to have trust and confidence in their Parliament, these changes will go a long way to providing that trust."
But then suddenly, all that did not matter anymore.
In a continuing horrible politicisation of the COVID-19 global pandemic by her party, Deputy Chief Minister Nicole Manison imped through with the excuse, Parliament needed to be "agile…very fast and responsive" due to COVID-19. She, of course, made no mention of bringing the committee back once there is a coronavirus vaccine, which is where her logic should lead.
If the Gunner Government wants to further erode scrutiny and transparency despite them coming to power promising to do the opposite, they would do well to have a longer brain-storming session on the fifth floor about how better to bullshit their way through things like this. Although we doubt that is possible in this instance.
The Gunner Government, once again running from scrutiny is massively buljit.
A restoring integrity document that's a deception 
This week the Gunner Government refused to release a report about how it can hit its 50 per cent renewable energy target and what it will cost. The NT News applied for a copy of the 118-page report through FOI laws but all but the front and back covers were redacted.
Even we're getting sick of highlighting this, because now it seems like a huge joke on the people, but when they came to power in 2016 the Gunner Government tabled a document called Restoring Integrity to Government: Trust and integrity reform discussion paper.
"The government I want to lead will recognise that trust in public officials and process requires the leadership to build an integrity framework that not only guards against corruption, but one which reinforces and elevates the public over the private interest," now Chief Minister Michael Gunner wrote in 2016.
The opposite of transparency is opacity, and part of the opposite of integrity is dishonesty. While all the issues of government integrity and transparency are too complex to cover fully here, we'll give you the highlights package.
"Government held information belongs to Territorians, and apart from a tight prescribed set of circumstances should be made freely available to the public," the Gunner Government integrity document states.
According to data for the 2017-2018 financial year the NT knocked back FOI applications 27 per cent of the time, compared to Victoria which refused 3.89 per cent of requests and Western Australia which refused 3.2 per cent of requests.
But don't worry that is going to dramatically improve. In June the government awarded a $3,795 contract to review the FOI laws. Yep, $3,795.
Now apart from establishing an Independent Commissioner Against Corruption – an office which is grossly underfunded, probably on purpose – which is an important addition to the Northern Territory, that integrity document is largely, now at least, a deception.
One of the major promises that was mentioned was creating the role of an integrity commissioner and an integrity committee, which is something the ICAC Ken Fleming called for in his findings against former Speaker Kezia Purick.
Other things promised but not delivered – nor even mentioned in the election campaign –  included the creation of an independent panel to recommend judicial appointments to the Attorney-General, the appointment of statutory officers such as the Auditor-General in a process that was at 'arm's length' from government, a major inquiry into the conduct of Parliament and its impact on community, having an independent speaker, including the possibility the role be occupied by a statutory officer and non-MLA, a "citizens panel' to develop and analyse government policy, a host of FOI reforms, and transparency on MLA travel costs.
If you ever want a good laugh, probably followed by a cry, we recommend you read that document.
The hypocrisy of the Gunner Government gets our first ever triple buljit. Tell the government what you think about it. 
Gunna's n da house
The Chief is not a big fan of our work but we certainly are fans of his latest work. And we've managed to get our hands on it. We understand this long awaited single, Sick of fucking around, that's just dropped – into our hands exclusively strangely, but don't ask us how; we can't say because ICAC is involved – which we believe is off album by his alter ego, Micknormous G  and featuring Sweary Mick, called Straight Outta Parap – an ode to his gangster rap idols from the 1990s.
It's pivoted off the infamy created by the genius Sweary Mick character created for him by his spin doctors, and which he adopted for the election campaign – where policy didn't matter, only swearing did – which hit a high point where he said "fuck" on ABC afternoon radio in Alice Springs, which didn't delight the host.
This will surely springboard him to the heights of most popular chief minister ever, well at least since Adam Giles, and probably bring him even closer to Prime Minister Scott Morrison.
We don't want to give too much away before you listen to but we think this will one day be seen as an acclaimed and influential debut from a man who not only produced a seriously good hip-album but also, at the same time, was saving lives and saving jobs. Gangsta rap does not come much purer than this and it is harder than hardcore. It compels the audience to see the hostile, underprivileged side to Parap living. There is an undercurrent of rage and Micknormous G's name will now set off controversy both inside and outside the rap community.
We hear some of the next tracks to be released will be: Thrown' tha fuckn kitchn sink adit, Saven fuckn livez n saven fuckn jobz, Cum for da lakza, stay for tha nepotizm, Gunna's n da house, Tranzparensee juzt cloudz everythin', 100 miles n runnin (from the NT Independent), Sweary Mick 4 life, Tuffest man alive, Tha free press iz my bitch, the title track Straight Outta Parap, and of course his hostile and opportunistic hip hop take on a pop classic called My Corona.
The Chief Minister's debut entry into the gansta rap world is good. Very fucking good.
(Visited 733 times, 1 visits today)