By Carl Pfeiffer
Intoxicated people at risk of drowning, falling from cliffs or trying to ride horses are some of the concerns raised surrounding a proposed new Throb club based at East Point Reserve.
Yesterday the NT Independent exclusively revealed the first details of the new venue, which is proposed to be built near Dudley Point and will be called "Throb on Point".
Throb owner Tim Palmer compared the venue to the iconic KU DE TA beachfront club in Bali and said it would be a family-friendly location and would not impact the environment.
"Why should people be flying to Bali to experience that, why should tourists be flying over our head to experience that," he told Mix 104.7.
However Surf Life Saving NT lifesaving operations manager Skip Hall said he was concerned for the safety of patrons who were dropped in the car park next to Lake Alexander after attending the venue.  
"Unmanned and unpatrolled waterways and alcohol is a recipe for disaster … you have one or two (drinks) and you feel invincible," he told the NT Independent.  
"Twenty per cent of all drownings in Australia are alcohol-related and that number goes up to 40 per cent when we are talking about ages 15-29."
Mr Hall said three people had drowned in Lake Alexander in the past five years and around seven had suffered the same fate in the past decade.
"We've had to rescue two people from drowning there in the past 18 months alone," he said.
"Then there is the issue of people walking near cliffs as well."
There are also likely to be environmental threats associated with the development, according to Biodiversitywatch manager and former Darwin Lord Mayor Graeme Sawyer.
Mr Sawyer said he was concerned the biodiversity value of East Point would be severely compromised if the venue was given the all clear.
"It's completely the wrong place to put such a development," he told the NT Independent.  
"That's the sort of country where the wallabies feed, the yellow spotted monitor is an endangered species which lives on a pocket of East Point and they forage on that space.
"The area around the forest has been rehabilitated for the Atlas moth and having that sort of stuff nearby would a disaster.
"Darwin is unique in that it's got massive biodiversity assets compared to other cities and if you let this sort of stuff happen they are just going to degrade and disappear over time."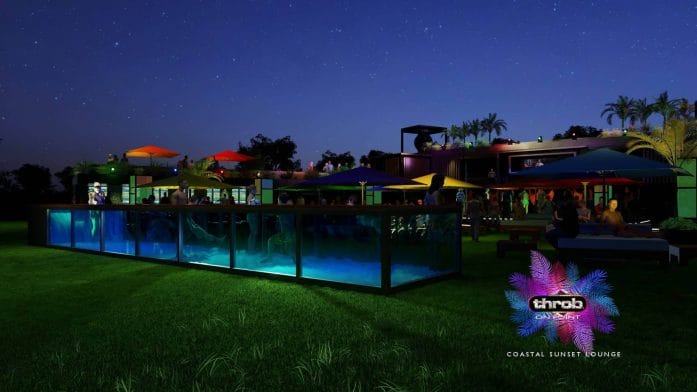 Fannie Bay Equestrian Club president Jurgen Dous said he was worried for the well being of the horses who lived in paddocks close by.  
"Our nearest paddock is only 150 metres away and we know our horses get spooked by very loud noises," he said.
"We are concerned about intoxicated people getting in there and going for a ride.
"Our fences aren't high and are easy to climb."
(Visited 431 times, 1 visits today)