This article was originally published on The Conversation.
Editor's note: The following is current as at April 3, 2020. Things are changing quickly so best to keep an eye on the latest information from the NT government, and the federal government.
This article adds to the information The Conversation has for the Tasmania, New South Wales, Queensland and Victoria, on South Australia and the ACT and Western Australia. We will bring you more information as we collect it.
According to Google Trends, some of the top coronavirus searches nationally in the past few days include "can I visit my parents coronavirus Australia?", "can I go fishing during coronavirus?" and "can I go for a drive during coronavirus Australia?"
"Can I visit my boyfriend during coronavirus Australia?" was also a common one.
---
Read more: Sleep won't cure the coronavirus but it can help our bodies fight it
---
We asked legal experts Ros Vickers at Charles Darwin University in the Northern Territory to help shed some light on what the new rules might mean for residents of the Territory.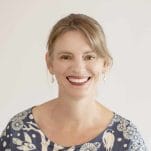 Can I visit my parents?
Ros Vickers, NT: The short answer is yes, provided you comply with the social distancing being less than 10 people inside or outside with 4m² available to each. The Chief Minister has announced the NT will not be enforcing the two-person gathering rules.
The answer differs if your parents are in an aged care facility. If you classify as, "a person providing care and support to a resident of the facility" you can visit for up to two hours per day.
But you must meet the other criteria of health and non-exposure to COVID-19.
---
Read more: Can I still go to the dentist? How coronavirus is changing the way we look after our teeth
---
Can I go bushwalking/fishing?
Ros Vickers, NT: Most national parks are now closed, although you can still go bushwalking on local trails provided you practise social distancing.
Campgrounds, multi-day walks, swimming spots and high-use day areas are closed.
The NT chief minister Michael Gunner said you can go fishing with your family or your housemates and maintain social distancing with other people.
Fishing in remote communities is not allowed as you are not able to get a permit to enter Remote communities in the NT. The following places are open for fishing:
Darwin Harbour
Dundee
Leeders Creek
Bynoe Harbour
Channel Point
Adelaide River (mouth)
Cox Peninsula
Shoal Bay
Read more: Can mosquitoes spread coronavirus?
---
Can I go for a drive?
Ros Vickers, NT: Essential travel is allowed, being travel to work, education, grocery shops or medical help.
At present there are no police checks regarding movement, and no indication that this will be monitored by police. You can ride a bike within certain restrictions.
Border restrictions apply at the NT borders.
---
Read more: If coronavirus cases don't grow any faster, our health system will probably cope
---
Can I visit my girlfriend/boyfriend?
Ros Vickers, NT: Yes, you can visit their private residence or exercise with them. Essential travel does not clearly include visiting partners, however visiting others and allowing guests in your house is allowed while practising physical distancing. It is also recommended that to reduce the spread of germs in households, handshaking and kissing be avoided.
---
Read more: The coronavirus lockdown could test your relationship. Here's how to keep it intact (and even improve it)
---
Can I go for a walk around my neighbourhood or sit on a park bench?
Ros Vickers, NT: Yes, as long as you maintain social distancing of 1.5m with those who are not part of your household.
You can also go for a bike ride alone or with one other person, or with the people that you live with. (See Michael Gunner, chief minister of NT's Facebook page.)
(Visited 90 times, 1 visits today)