A new RSL facility built on the Esplanade can successfully coexist with the Deckchair Cinema, according to president Steven Gloster.
Mr Gloster said RSL Darwin were putting the finishing touches on a business plan to present to Darwin Council within the next fortnight.
The Deckchair Cinema has expressed concerns over the proposal with a petition to 'save' the outdoor movie facility gathering more than 7000 signatures.
But Mr Gloster said he believed the two facilities, set to be located 90 metres apart, could coincide together.
"We're not asking them to move and it's not like we are asking them to close down," he told the NT Independent.
"There's no need for them to think we can't exist together.
"Their main concerns are sound and lighting.
"We've been spoken to them, with our architect, and we're prepared to pay quite a bit of money to soundproof and lightproof along that edge close to them so it won't be an issue."
Mr Gloster said the location the RSL hoped to build its facility – the carpark next the Cenotaph on the Esplanade – was rich with history.
"That whole area (around the carpark and Cenotaph) is where the aircraft battery operated and shot during the Bombing of Darwin.
"If you have a look on the cliff side of the Cenotaph there is an old machine gun pit, just there.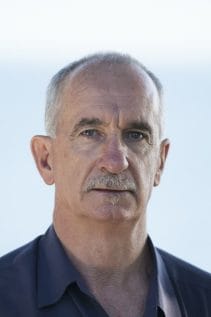 "At the end of the café, in the designs we have, we're looking at getting some goggles so you can look at the harbour and you'll be able to see where the ships were fighting, where aircraft attacks were coming from, that sort of thing."
Darwin Film Society deputy chair John Schier said there were concerns about how close a new RSL facility would be to the cinema.
"We understand being in the city there is going to be some ambient noise, we do actually get noise from the Deck Bar and Hotel Darwin," he said.
"If an RSL club goes there we're going to see all the noise of the different comings and goings, the closing up at night time, moving kegs, bottles and stubbies and things like that – the normal noise when you've got a club of that size.
"The whole (Esplanade) area is supposed to be returned to green space."
Darwin Mayor Kon Vatskalis, who has previously backed the proposal, said "people have the right to submit ideas".
"If the right proposal in the right place is submitted council will consider it," he said.
(Visited 212 times, 1 visits today)