The Northern Territory Government has announced what it says is a $180 million package of savings for businesses that will come from sacrificing its own revenue.
Chief Minister Michael Gunner announced on Wednesday afternoon at a press conference that businesses affected by coronavirus would see an abolition or deferral of payroll tax, a cut to commercial power, water and sewerage bills, a forcing of commercial landlords to give rental reductions to tenants. He said he had also written to councils asking that they reduce rates.
In a statement Mr Gunner said the measures would be effective from April 1 and businesses could apply from May 1.
He said businesses with a total payroll bill below $7.5 million, where turnover had been reduced by at least 30 per cent because of the coronavirus, would have payroll tax abolished for the next six months.
Those with a total payroll bill above $7.5 million, where turnover had been reduced by at least 50 per cent because of the coronavirus, would have payroll tax deferred for six months.
Businesses with a turnover of more than $50 million will be ineligible.
The statement said power, water and sewerage bills would be cut by fifty per cent for the next six months for businesses that "demonstrate substantial hardships" because of COVID-19.
The government will also force commercial landlords to negotiate "rent relief" if requested by a tenant who can prove "hardship".
"When commercial tenants demonstrate economic hardship and request rent relief, landlords will be expected to negotiate relief in line with the Code of Conduct for commercial tenancies, agreed to by National Cabinet," the statement said.
Treasurer Nicole Manison previously drew down $300 million from the Territory's central holding authority during Parliamentary sittings last month to be used at her discretion for "emergency packages already announced and any others that may yet be required".
Roughly $120 million of that funding has been used for the Small Business Survival Fund, the Jobs Rescue and Recovery Package and the "Territory Jobs Hub".
The government estimated that today's announcement will cost $180 million – which is expected to use up the rest of the $300 million.
The Gunner Government has been criticised by Territory Alliance and the CLP for a covering up the Territory's finances, after scrapping Estimates hearings this year as well as the pre-election fiscal outlook.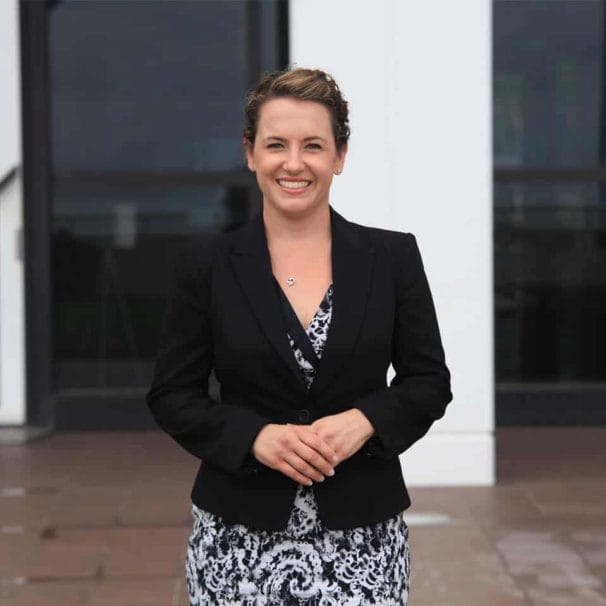 CLP leader Lia Finocchiaro welcomed the announcement today, but said it took too long.
"In business, every day matters and with so many of our local businesses thrown into turmoil this relief is good news, I just hope it's not too late for some operators," she said.
"We are disappointed that the Labor Government has not gone further by refunding payroll tax for small to medium businesses or waiving payroll tax debt from 1 July 2019.
"My fear is that many small and medium businesses will not benefit from the payroll tax announcement because they no longer employ enough staff to meet the threshold to pay it."
Mr Gunner said at the press conference he was not worried about the government being able to pay debt.
"No. I know the Northern Territory Government will still be standing in six month's time, so we've got a pretty good revenue base. Right now it's taken a hit but we're going to be okay," he said.
Mr Gunner said the test for a business tenant to have their rent reduced was "along the lines" of a 30 per cent drop in turnover.
If they do not negotiate this, Gunner said landlords would not be eligible for the payroll tax relief or any other initiatives announced today or previously announced.
The government would also waive the property activation levy to relevant landlords whose property becomes vacant due to coronavirus.
The levy is a charge of two per cent of the unimproved capital value of the land to vacant land, and one per cent to other lots that haven't been "activated" and are unoccupied.
Mr Gunner said he had written to councils asking them to provide six months of "rates relief" through a three month waiver followed by a three month deferral.
The statement said the government was working on legislative amendments to create longer periods of mandatory negotiation between tenants and landlords; and fairer terms for new leases when there is demonstrated hardship because of the coronavirus.
It did not provide details.
At the press conference Mr Gunner said they were using the carrot and stick method for commercial landlords.
"First, the only way you get access to our incentives, payroll tax, utilities, the rates relief, and the other things we have put on the line, is if you do the right thing by your tenant," he said.
"So you as a landlord, getting a cent, requires the tenant saying 'tick, I've got a good landlord'.
"And let's also look at the reality of where we are right now.
"There is no queue for going into that premises and replacing that tenant. So if you turf your tenant, there's no one coming in.
"So I think people out there would prefer 50 per cent rent rather than zero rent."
He said he had spoken to the Property Council of Australia NT office who had told him, "by-and-large their members had been looking at 50 per cent rent waivers.
Mr Gunner said the Department of Trade, Business and Innovation would be the registering point for commercial tenants. The tenant would lodge it's hardship paperwork to show the reduction in turnover and the government would sign off on it.
He said the Territory Government had asked to access the Australian Tax Office data it had for people applying the federal government's Job Keeper program so business did not have to provide that information for multiple applications.
"What we've flagged here is we recognise businesses are doing it tough," he said.
"They don't have the money to give to us. If we take this money off a business right now I think I'd be shutting that business on top of the businesses that have already had to shut to keep people safe."
Mr Gunner said he recognised the the decisions he had made had caused businesses to shut but potentially saved lives.
He said the NT had to "hit a sustainable patch for at least six months" before some of the social distancing COVID-19 restrictions imposed could be lifted.
The Chief Minister said the Legislative Assembly would sit again in the coming weeks to past legislation to allow for the tenancy changes.
(Visited 114 times, 1 visits today)