Chief Minister Michael Gunner needs to explain to Territorians how a senior public servant in his department accepted a gift of travel without disclosing it from a private company that is seeking taxpayer money for a development, the Territory's opposition parties say.
Both the CLP and Territory Alliance told the NT Independent they had concerns over Mr Gunner's avoidance of dealing with Department of Chief Minister deputy chief executive Andy Cowan's now infamous trip to Disney World in Orlando, Florida late last year that was paid for by a private company while he was on official NT Government business overseas.
Mr Cowan had the flight from Washington, DC, his park admission to Epcot Centre and accommodation for at least one night paid for by a private company called Kakadu Tourism Pty Ltd, which holds commercial interests in multiple tourism establishments in the Kakadu region and which stands to benefit from an undisclosed amount of public cash to build an Indigenous interpretive centre as part of the $350 million Jabiru redevelopment program.
The project is being jointly funded by the Territory and Commonwealth governments.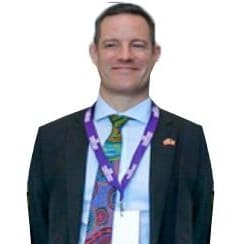 Mr Cowan, who sits on the government's Jabiru Steering Committee, does not appear to have disclosed the trip as a gift, which would breach the NT Public Service Code of Conduct and has also raised questions of potential conflicts of interest.
CLP Opposition leader Lia Finocchiaro said Mr Gunner needed to publicly explain the conduct of one of his most senior public officials.
"It is absolutely vital that politicians and public servants adhere to the relevant codes of conduct which apply to them," she said.
"It needs to be asked, what is the Chief Minister and his department's response to this issue? Is he hiding from this? What enquiries is he making?"
Mr Gunner and head public servant Jodie Ryan have so far rejected requests for comment on the matter.
See the original reports here
TOP NT public servant had Disney World trip paid for by private company seeking government cash
ANDY Cowan's Hawaiian adventure at taxpayers' expense exposed
Kakadu Tourism Pty Ltd director Rick Allert confirmed to the NT Independent that the company paid for Mr Cowan's trip to Disney World because they wanted him to see a "virtual reality" display at the theme park that related to the company's proposal to build an interpretive centre at Jabiru.
"I asked him to take a diversion to Epcot so when we made representations to government he would know what I was talking about," Mr Allert said, adding he didn't consider it a gift and that Mr Cowan had informed him previously that he would be in the US on official government business at the time of the the "diversion" trip.
Mr Cowan said he accepted the trip to Florida as "chair of the Jabiru and Kakadu Taskforce". He declined to comment on why the trip was not disclosed as a gift on the public service registry.
Ms Ryan, as chief executive of DCM, is responsible for approving gifts to public servants in her department, while Mr Gunner ultimately approves all international travel. Both declined to comment on the concerns raised of potential conflicts of interest and failure to disclose.
Territory Alliance leader Terry Mills said Mr Gunner's refusal to explain was "sheer arrogance".
"Michael Gunner became Chief Minister claiming he would run an open and accountable government, now he's acting like a petty dictator," he said.
"Gunner needs to confirm if he signed off on the overseas travel of Mr Cowan, if he was aware of the fact that part of Mr Cowan's trip was funded by Kakadu Tourism and why that doesn't amount to a conflict of interest."
(Visited 1,525 times, 1 visits today)