By Roxanne Fitzgerald
Schools could face an acute teacher shortage after the Christmas break unless the NT Government steps in to cover the $2,500 bill for mandatory quarantine, the Australian Education Union NT boss has said, while the Australian Medical Association NT also thinks the cost will stop desperately needed health professionals coming.
As a response to COVID-19, Chief Minister Michael Gunner stipulated that people coming to the NT from April 4 would need to foot the $2,500 bill for 14 days mandatory quarantine. This continues for people coming from hotspots, currently Victoria and Sydney, the two biggest population areas in Australia.
AEU NT president Jarivs Ryan said the majority of the Northern Territory's teachers hail from Victoria – Australia's worst faring COVID-19 hotspot – and schools would face an "acute issue".
As the pandemic continues to take its toll on the school year, Mr Ryan said he knows of teachers planning to head home for the holiday.
"We all agree we need to keep COVID-19 out of the community, but we also have a problem if we are losing teachers and essential workers," he said.
"In our neck of the woods an acute issue we are facing is coming up… we have a six-week Christmas break and teachers need a rest.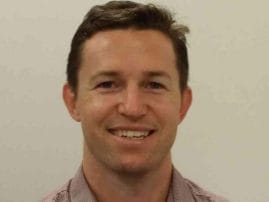 "COVID has taken a toll on mental fatigue, especially in remote communities, teachers are really struggling."
According to data in the NT Education Department's annual report 2018-2019, 71 per cent of schools were in remote or very remote areas and 42 per cent of students, or about 14,000 students were enrolled in those schools.
The department's statistics show the profession already suffers high attrition rates among early career teachers in particular, with annual turnover rates sitting between 15 and 17 per cent.
Critical shortages of qualified teachers – mostly in regional and remote areas of the Northern Territory – have long been a worry.
Earlier this year, the Department of Education covered the cost of quarantine for a small intake of interstate teachers, now Mr Ryan says questions have been raised over further assistance for the teachers which will inevitably be heading home during their break.
"Replacing teachers often costs more," Mr Ryan said.
"We are engaged in discussions with the Education Department, where senior managers are equally concerned that we are asking a lot of public servants – so many have family interstate and we are seeing pressure mounting with restrictions."
Mr Ryan said the union's view is that if the NT Government is recruiting new staff it should wear the costs of mandatory quarantine, and it should be doing everything in its power to retain the current workforce.
"No doubt maintaining strict border control is important, but the costs of quarantine could be a turnoff if a teacher is deciding between a school in the Northern Territory and somewhere else," he said.
Entry level teachers in the NT earn more than any other jurisdiction in Australia according to union data from 2019 – about $73,000 in the Territory compared to $67,000 in Victoria and about $60,00 in NSW and Tasmania.
On top of higher wages the Education Department provides additional inducements for teachers going remote, including having their rent paid, two or three flights to Darwin or Alice Springs per year, fortnightly remote incentive allowance, an annual retention payment for those who do 12 months in a remote area, and special study leave of a semester off after a specified period spent teaching out bush.
However teachers remain on the NT Government's hard to fill jobs list.
Concern is growing among other industries over the cost of quarantine
Heavily reliant on overseas workers, Australia's border closures have meant the Northern Territory's horticulture industry is also facing a coronavirus-driven worker shortage.
Farmers are fearing significant reductions in profit and fruit and vegetables being left to rot as they struggle to recruit workers from within Australia to pick them.
This month the NT Government stepped in with a campaign to lure a workforce – which has had its failures – but one barrier remains: a costly quarantine.
NT Mango Industry Association president Leo Skliros, who owns Skliros Produce, one of the oldest established mango orchards in the Darwin region, said a $2,500 quarantine bill for each worker, is simply unaffordable.
"I agree that people coming for a holiday should have to pay, but for someone coming for a job in horticulture it's a different story," Mr Skliros said.
"Workers have asked me to wear the cost, but at the end of the day growers don't know what the market will be like."
Before a mango is picked or sold, Mr Skliros would have to fork out $225,000 if he was to pay the quarantine for each of his workers, around 90 for the season.
"We have already had to spend money on getting our farms ready to adhere to COVID-19 working requirements, to wack on quarantine costs on top of that would be a massive cost to the industry."
The costs are not only too much for the industry, but also people packing up their lives for six to eight weeks of interstate work picking fruit, Mr Skliros said.
"Whack a $500 plane ticket on top of quarantine, that is $3000, and if someone is only doing six weeks of work, they've already lost $500 a week," he said.
"If you look at [JobSeeker], they might as well just stay at home."
Up to 170 workers were intended to be brought in from Vanuatu to pick mangoes in the Northern Territory under the seasonal worker program, and will be subject to mandatory supervised quarantine with the NT Farmer's Association saying industry will pay the cost.
However, the ABC reported on Saturday that a Vanuatu Government spokesman said most ministers are against the plan and a final decision to permit the workers will not be made until next week.
Already at crisis point
Australian Medical Association Northern Territory president Dr Robert Parker agrees the high price of quarantine could be a deterrent for staff shortages already at crisis point prior to the pandemic.
A shortage of doctors is a problem plaguing all corners of regional Australia, and Mr Parker said the NT is particularly challenged.
"We usually have a problem of recruiting doctors mid-year," he said.
"That $2,500 cost is a lot of money to fork up… as a way of attracting staff I definitely think we should be removing as many barriers as possible."
Population growth is pivotal to the Territory, Chamber of Commerce NT chief executive officer Greg Ireland said and the cost of quarantine, is an obvious deterrent.
According to him, an increase of 10,000 people – on the government's current estimate of a permanent resident population of about 244,000 – would be a good start; 20-30,000 would be real momentum. Government figures show the Territory population was about 245,000 in 2016 and had been projected to hit 251,000 by 2021 but instead the population declined.
From 2012 to mid-2018 the Inpex gas plant was being built outside Darwin which meant an increase of construction workers into the NT.
Around 10,000 fly-in, fly-out workers left Darwin permanently, and official Australian Bureau of Statistics (ABS) numbers showed a 0.4 per cent decline in Darwin's population during 2017-2018.
A more pressing issue to Mr Ireland, however, is the array of "inconsistent processes" for crossing state and territory borders.
He said there is "sufficient cause" to impose a quarantine for people coming from COVID-19 hotspots but reducing restrictions on areas of lesser risk could have a "profound" impact on the economy.
'Massive inconsistencies in quarantine requirements': Chamber of Commerce
Last Monday NT chief health officer Hugh Heggie declared that if people had been in a hotspot but had then gone outside of it before coming to the NT, the time outside the hotspot we be taken off time spent in NT quarantine.
"We are seeing massive inconsistencies in quarantine requirements, exemption processes, and rules across Australia," Mr Ireland said.
"I have long been saying we need to protect people, and border restrictions play an important part in that, but it is important to have a national standard."
Not only are people bearing the impacts of fast-changing regulations, the supply of goods in the NT have been held up, creating issues in supply chains and in some cases stopping projects from going ahead at all, he said.
Looking forward, Mr Ireland said the NT Government needs to create an environment which encourages people to settle in the Northern Territory.
He says a boost to the NT's declining population is crucial, but it is not a new problem.
"The tourism and hospitality industry have been dismantled by what has happened with restrictions, but they were already struggling because of the population decline," he said.
"The NT Government needs to provide confidence for investments to go ahead."
He also said concerns are rising over an exodus of skilled workers in the defence and construction industry.
The NT Government was contacted for comment.
(Visited 560 times, 1 visits today)