EDITORIAL: Where's the leadership on the Gunner Government's much-hyped remote housing program?
Coming up with ideas is only half the battle. Effectively implementing those ideas is clearly where it gets tricky.
The Auditor General's findings that the $200 million Room to Breathe program is being so badly administered that nobody can say whether it's working effectively must be of concern to Territorians.
We'll be hearing more political promises like this one in the lead up to the August 22 election. What retiring Housing Minister Gerry McCarthy has showed us is that making promises is easy and that working to see it through is too difficult to bother.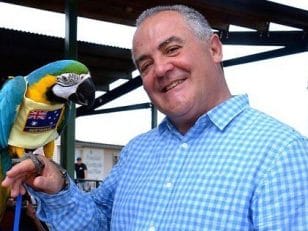 McCarthy's dodged responsibility for everything during his last four years in cabinet. That might explain why nobody remembered he was retiring – it's almost as if he was never here.
McCarthy and his former sidekick-turned-police commissioner Jamie Chalker should be ashamed of themselves. They had years to organize and run a much-needed project for Indigenous Territorians, a program with serious health benefits if implemented properly, but at no time took responsibility or ownership of the program.
McCarthy's legacy is a broken promise to the most vulnerable Territorians in his Barkly electorate – and beyond – that he swore to serve.
Read our coverage:
Gunner Government's 'Room to Breathe' remote housing program suffocated by bungles, lack of oversight: AG Report
(Visited 38 times, 1 visits today)