NT Police Commissioner Jamie Chalker has issued a remarkable public statement, informing Territorians he is still the Commissioner of Police and the CEO of Fire and Emergency Services.
Mr Chalker issued the statement after radio station Mix 104.9 reported this morning that he had stood down.
"I am hearing unconfirmed reports this morning that the Police Commissioner may have indeed decided to stand down," said Mix presenter Katie Woolf on air while interviewing Opposition Leader Lia Finocchiaro.
"So, we quite often get some nuggets of information. Sometimes they are correct. Sometimes they're not. So we will make sure that we follow this up and find out exactly what the situation is."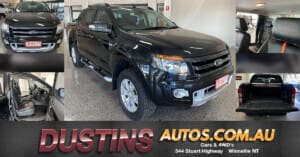 It is unclear why Ms Woolf would air "unconfirmed reports", but it caused a stir across the Territory given the recent shock resignations of Michael Gunner and head public servant Jodie Ryan.
Mr Chalker said in the media statement that he has not resigned.
"Contrary to unfounded reports aired in Darwin this morning I am not resigning as the Northern Territory Commissioner of Police and CEO of Fire and Emergency Services," Mr Chalker said in a statement.
"I am incredibly proud of the agency I lead. Our members work tirelessly to serve and protect our community."
An online petition started earlier this year garnered nearly 10,000 signatures calling on Mr Chalker to resign.
Rank-and-file members of the NT Police Association have repeatedly called on their union to hold a vote of no confidence on Mr Chalker, with at least three police branches and more than 100 officers formally voting to hold the no confidence motion.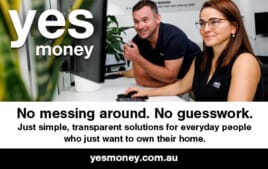 The officers' grievances include Mr Chalker's alleged interference in the charging of Constable Zach Rolfe with murder and the executive's heavy-handed approach to governing the police force, which has resulted in what officers called "trivial" disciplinary notices being handed out.
Sgt Mark Casey, a respected veteran officer with two children, was suspended without pay earlier this month after he publicly criticised Mr Chalker and the executive leadership team in an opinion piece published in the NT Independent. In it, he called for the police force to restore its core values and hold the vote of no confidence against Mr Chalker.
It is understood Sgt Casey's pay was restored after public outcry, but he remains suspended from duty.
NTPA president Paul McCue has stalled a Territory-wide confidence vote on Mr Chalker, saying it may or may not be discussed at the upcoming annual conference in August.
(Visited 3,144 times, 1 visits today)