The Education Department has been employing Bachelor of Education students who have not finished their degrees to teach unsupervised in Northern Territory classrooms due to a shortage of qualified teachers, Charles Darwin University has revealed following questions from the NT Independent.
The union representing Territory teachers said they had no idea the practice was occurring and teachers the NT Independent spoke with have raised concerns about the impacts of unqualified educators in the classroom.
The Fyles Government meanwhile could not say why the practice was not made public in a media release celebrating the new scheme.
CDU media and communications manager Jessica Evans said there were currently four teaching students who had not graduated but who were employed by the Education Department. The university calls them "pre-service" teachers, and said they were in their fourth and final year of study and had completed their final placement and were able to be employed "under authority to teach if they meet the criteria".
She said the students could only be employed before they graduated if they met the unspecified criteria, which includes specialist teachers, or if they have completed their final placement and have only two units remaining.
"This supports pre-service teachers to gain practical workplace experience in their final year of study and helps support local schools and address teacher shortages in the NT," she said.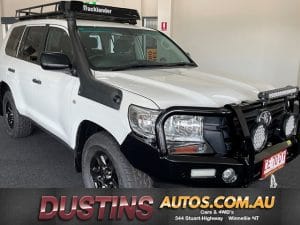 Ms Evans refused to say what the criteria were or when this arrangement had started, or how often this had occurred before the COVID-19 vaccination mandate forced an unknown number of teachers out of the profession.
"We won't be providing further responses. We graduate and teach teaching students, we don't set the requirements on teaching registration in the Territory," she said.
In Victoria, the government has asked for expressions of interest from final year teaching students who have not graduated to apply for a "permission to teach", which is described as an "alternative authorisation to teach that exists primarily to address a workforce shortage in Victorian schools" that would apply for the 2022 school year only.
An education source said the NT is investigating this option that would fall under the "authority to teach" facility, as part of existing NT legislation.
In NSW, there is an agreement between the Australian Catholic University and the National Catholic Education Commission which allows teaching students to be employed in Catholic schools as "paraprofessionals" known as "learning support officers", helping teachers and making up for a short-term teacher shortage because of COVID-19, but they will be used longer-term.
A former NT teacher who did not want to be named for fear of repercussions, told the NT Independent they had only known of one case of a teacher who had not yet graduated being allowed to teach in the past 10 years.
"And that was a remote placement and he was a specialist," they said.
"They are university students given no directions, no feedback, no guidance, and with full workloads in addition to their assignments," they said.
"Ask your child's teacher how many years they have been teaching and search their name on the Teacher Registration Board website, to know if they are registered.
"If you can't find their details, chances are they are a paid university student with very little experience trying to fill the gap of experienced teachers who were unjustifiably terminated."
Teacher Registration Board director Maree Garrigan did not respond to questions about the scheme and what assurances the board could provide about the quality of teaching, or identify any negative impacts on the student teacher or the school's students.
The Australian Education Union Northern Territory branch secretary Adam Lampe said he had not heard that unqualified teachers had been employed and expressed grave concern about the possibility, saying he would make enquiries.
However, a subsequent call and email to the union went unanswered yesterday.
Education Minister Eva Lawler also did not respond to questions.
The teaching source said most families were "blissfully unaware of the crumbling education system" in the Northern Territory, which had led to student teachers being employed.
"The ripple effects of [vaccine] mandates are devastating for schools, teachers and students," they said.
"Teachers are dealing with increased workloads because of split classes, increased class sizes, missing non-contact time, extra duties and more admin.
"We now have a situation where university students are being paid as teachers. These students are not qualified. They should be supervised and guided by an experienced teacher.
"Who has duty of care if something happens to your child in a room with an unqualified teacher?"
(Visited 1,382 times, 1 visits today)