A 14-year-old has been arrested and charged following an alleged aggravated robbery and vehicle theft that saw two men threatened with an "edged weapon" in Casuarina Square carpark on Monday, NT Police said.
Police said the men, aged 28, were returning to their vehicle in the carpark around 7:30am when they witnessed a group of youths allegedly walking away from their vehicle with a bag.
The men confronted the youths, requesting the bag be returned, when one of the youths allegedly threatened them with the "edged weapon", police said.
The youths then fled the scene with the men's vehicle.
Police said one of the men somehow "confronted the youths again a short time later", but it was not explained where.
One youth turned violent and then allegedly assaulted the man, police said. It was not disclosed if the man was injured.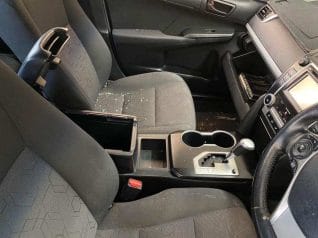 The vehicle was later found abandoned in Woodroffe.
Strike Force Trident detectives said they have located and arrested the 14-year-old youth suspected of the assault.
Police did not mention if the other youths in the group involved in the incident will also be charged.
He is scheduled to appear in court on November 6 to face multiple charges including robbery while armed – dangerous weapon, aggravated assault, stealing, and damage to property.
Meanwhile, a Facebook user posted on social media claiming that more cars have been broken into this week at Casuarina Square and that he had personally witnessed at least four cars broken into.
(Visited 394 times, 1 visits today)