NT Police, Fire and Emergency Services still has no defined strategy for dealing with mental health and well-being, according to an internal report Police Commissioner Jamie Chalker raised at last month's funeral for an officer who killed themselves, while two other serving and former officers have since taken their lives in recent weeks.
The latest deaths have sparked renewed calls for the ongoing review into emergency services staff well-being to be made public and acted on with questions raised over why it has been delayed.
It also comes as multiple sources have told the NT Independent the Alice Springs NT Police welfare officer who had been in the role for about six years, has been forced back into general duties, with Mr Chalker telling Alice Springs management the role would not be replaced.
This was despite a member survey finding that a key concern of officers was a lack of suitably qualified and experienced staff who they could talk to who would "understand the nature of their work and could be trusted".
There have now been five known suicides by current or former NT Police officers this year alone.
The Support and Well-being Services review summary, which was released to members on June 3, stated there was no defined strategy supported by performance metrics, and only limited data reporting on mental health and well-being, while also stating there was no money for "preventative and responsive" services.
The full report has not been made public by Mr Chalker so the actual recommendations remain unknown.
Mr Chalker, Police Minister Kate Worden, and NT Police Association president Paul McCue did not respond to questions about the report and when it would be released and why the final release has been delayed.
There were 725 respondents to the "independent" survey with 81 per cent current tri-service members, and 19 per cent former members or their family. The review summary did not explain how it was independent.
It went on to show other significant failures, but couched them in bureaucratic terms as "opportunities", that indicated failure to meet legislative responsibilities, a lack of funding, a lack of humanity in management, failures in processes to escalate concerns about mental health, and a lack of professional development for the support and well-being team.
It found support was reactive, not proactive, there needed to be better training, sharing of information outside of the clinical team so the department understood mental health and trauma demands and trends, and a problem with roles, clarity, use, and accountability for the support team not being well enough aligned with needs. There also needed to be better long-term planning, better prevention measures, and there were somehow problems identifying high-risk work areas.
"Opportunity to strengthen the shared understanding that all levels of the agency are accountable for employee well-being and workplace culture (legislative duty of care obligations including individual WHS)," was one of the review's key findings.
The reactions by one former police officer, who wanted to remain anonymous because of fear of repercussions, was scathing of the command.
"Doesn't the NT Police and Chalker have an obligation under the national workplace safety laws to provide a safe workplace for their employees," they said.
"Given the type of work, I would think the provision of welfare officers would be part of the risk mitigation in relation to mental health.
"The absence of such, places officers at a greater risk of mental harm and possibly self-harm. The amount of suicides is absolutely unacceptable.
"We rightfully had a royal commission into veteran suicide which was triggered by similar mismanagement and inadequate responses by Defence.
"NT police are a smaller organisation but the ratio of long-term mental health related harms, and suicide is nothing short of astonishing. The response by the bosses is nothing short of imbecilic and self-serving."
The top survey concerns that were reported included the tri-service having a poor workplace culture, with ongoing mental health stigma, and wellness checks, debriefs, and post-critical incident follow-ups not consistently implemented.
There was also a lack of trust, including confidentiality concerns, and respondents found there was a lack of suitably qualified and experienced staff who were competent to talk to members, with a lack of ability to understand the nature of member's work and trust issues.
The executive response section of the report indicated they were committed to providing a mentally healthy workplace and addressing the findings, but claimed it did not have the resources for preventative and responsive services.
"…But the risk of not investing is potentially critical," the report stated.
It said reforms the NT Government implemented to corporate services removed key human resources functions that were critical to supporting its members.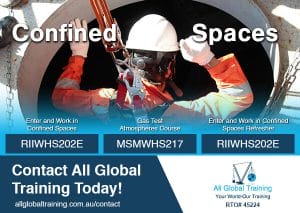 Where is the report and what changes are being made?
At the May 11 funeral of 44-year-old officer Michael Deutrom, who killed himself on April 16, The NT News reported Mr Chalker addressed the congregation and said the review had been undertaken the month before.
In late May, another former officer, who sources said had mental health issues from his time in the force, killed himself, and on Monday another serving officer killed himself in Alice Springs.
In May, retired Senior Sergeant Garry Smith also killed himself. He had spent 30 years in the force. His memorial service was held the same day the review summary was given to members. The NT News had reported Mr Smith has spoken to the paper in 2015, two years before his retirement, about the PTSD he incurred from the job.
In late February, Senior Constable Justin Schremmer also killed himself.
At Mr Deutrom's funeral, Mr Chalker said Mr Deutrom, his brother Tony who was also a NT Police officer, and their family had advocated for the reforms.
"I know what he wants, because he told me as much. I will respect that. I will deliver that," Mr Chalker said.
"The health and wellbeing review unfortunately was not able to be completed in time to prevent us being here today.
"We have to acknowledge PTSD, mental illness, depression and life are challenging, and there is no one size fits all.
"We must change, we will change.
"As a person, we just want to know what we could have done and there is no answer."
The NT News reported Mr Chalker's speech promoted an angry response from former NT Police constable Nick Carter, who now advocates on PTSD-related issues, who the paper said had repeatedly asked police to address mental health and well-being concerns.
The paper said he questioned why the recommendations were not being implemented, suggesting Assistant Commissioner Janelle Tonkin had publicly stated several weeks before that the report was "as good as done".
"That was weeks and weeks ago, and since then three members have taken their own lives," he is quoted as saying.
The NT Independent sources also questioned why the release of the well-being report and implementation of its recommendations was being delayed.
"Didn't Chalker stand up at Mick's memorial and tell everybody that he was fast-tracking the mental health review initiatives," one said.
"He bloody said, 'Because that's what Mick would want'.
"This is a joke. How many more have to die or be ruined for life by this absurd clusterfuck?
"Mick would want the existence of a welfare officer because that's just common sense."
In February, NTPA president Paul McCue told the ABC he wanted a public inquiry held into the state of NT Police mental well-being.
"We know there are many other jurisdictions around the country undertaking some terrific work in this space and we've been left behind to a large degree," he said.
In October last year, NTPA legal officer Amanda Nobbs-Carcuro wrote in the official union magazine that she had seen bullying in the NT Police including aggressive and intimidating
conduct.
"It is not okay to yell and abuse somebody regardless of your rank in the organisation," she wrote.
"I have personally raised this poor behaviour with senior members of the NT Police and to date have received no response. If one talks of wanting a professional workforce then all must conduct themselves in a professional manner including those at the most senior ranks within the organisation.
"No one in a workforce should be subjected to bullying behaviour, it is not representative of the professional standard of the NT Police Force.
"The NTPA encourages all its members to report this behaviour if it's being experienced and to seek guidance from us on how best you can raise the behaviours in a safe and respectful environment."
The NT News republished this, but inexplicably Mr McCue contacted the paper to provide "context", saying in a statement the comments were made "to provide information on what types of behaviours could be considered respect, equity and diversity matters, as opposed to normal performance management behaviours".
This was a direct contradiction of what his legal officer had written.
The situation with police and emergency services in Australia
The review summary provided data from a 2017-2018 Beyond Blue survey of 21,000 police and emergency service workers and volunteers across Australia, which provided damning statistics on how people felt about life in emergency services.
Employees and volunteers reported having suicidal thoughts at a rate over two times higher than the general population, and were more than three times more likely to have a suicide plan.
It also found "poor workplace practices and culture were found to be damaging to mental health and occupational trauma" and one in 2.5 employees reported having been diagnosed with a mental health condition, while one in three volunteers also had, which compares to one in five for the rest of Australian adults.
While one in four former employees experienced likely PTSD, compared to one in 10 current employees, and one in five experienced very high psychological distress.
More than half of employees reported they had experienced traumatic events that deeply affected them during the course of their work.
Three in four employees found the current worker's compensation process to be detrimental to their recovery but only "more than" half of employees, and two in three volunteers reported high levels of resilience.
If this story has raised concerns for you or someone you know and you need someone to talk to, call:
(Visited 2,684 times, 2 visits today)