Earlier in the week the NT Independent bought you the first 8 of Darwin most affordable houses here are the last 7 of Darwin's most affordable houses. 
19 Bonson Terrace, Moulden, NT 0830
For buyers interested in vacant properties, you should check this out. It's a three-bedroom household located on a spacious flat block of more than 800m2. It comes security screens and a storeroom for your furniture. It's great for individuals looking for low-maintenance homes. If you have children, it's good to know that this home is near schools and public transport. Being only a hop, skip and jump from the Palmerston pool on those hot build up days. This property is available for $360,000 just get in touch with the seller direct on 0449 937 300 fro more information.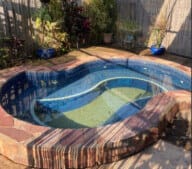 41 Kafcaloudes Crescent, Moulden, NT 0830
If you're looking for an animal-friendly home, you should check out this property. It's a three-bedroom and one bathroom house situated next to a park where you can walk your dog or have fun with your kids. You don't have to walk far to ride a bus because the bus stop is just across the road. The shops are also within walking distance from this house. It has an open-style kitchen with a dining area. There's also a spacious lounge to place your furniture. The backyard even has an in-ground spa where you can relax and unwind. The property is currently on sale for $355,000. Contact Ken Jones on 0402 213 406 for more details.
41 Priest Circuit, Gray, NT 0830
For buyers looking forward to having a tropical lifestyle, this property is for you. It's an elevated three bedroom and one bathroom home, which is located in a fully fenced vicinity. It has an open living and dining plan with its original hardwood floors. The original kitchen has a dual basin and ample storage. In typical tropical fashion it is fully louvered throughout the house. This place is available for a reasonable sum of $349,000. Why don't you try contacting Collin Morrow on 0468 954 318 now.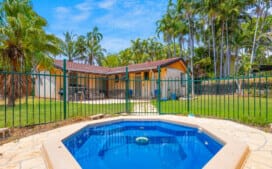 18 Koojarra Court, Karama, NT 0812
If you're looking for a modernized home, you should visit this renovated property. This three-bedroom property is situated on 804m2. It has stylish timber floors with an abundant natural light through the home's large windows giving it a cozy vibe. This Karama property has a separate living and dining area. One of the great features of this little gem is the plunge pool to help cool off on the hot days. There's no set price but why not contact Tom Kiem on 0413 821 871 or Ryan Roswell at 0478 700 844 to book a viewing.
4 Demestre Court, Moulden, NT 0830
Are you looking for a place where your dog can freely play fetch with you? This wonderful property that backs onto the beautiful Tiverton Park is the perfect home for you. Don't worry, it has secure fencing and a double-gated entry with a beautiful garden inside. Boasting a massive main bedroom with an ensuite and walk-in robe, 4 Demestre Court also has an open living and dining area with twin sliding doors out onto a shaded verandah. For active individuals who love sports, this place is conveniently located five minutes from a tennis court and a swimming pool. This place is available to either rent for $300 per week or for sale for $339,000. You can contact Kylie Lynch on 0418 828 440 for more information.
5 Crucis Court, Woodroffe, NT 0830
This is an affordable starter home for young individuals or couples. It's a two-bedroom and one bathroom property with a spare room or store room off its veranda. If you have a youngster in primary school, this place is only a 400m walk to Woodroffe Primary School. It's also nice to know that this property is currently not occupied and ready for you to move straight in. It could be yours at the affordable price of $320,000. All you have to do is contact Tony ONeill on 0412 898 343 or George Vrodos on  0412 893 111 for an inspection.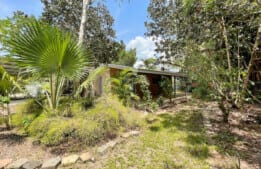 25 Lockwood Court, Moulden, NT 0830
For people looking for a standalone house, you should try visiting this property.  Upon entering this property, you will be welcomed by a gorgeous garden with plenty of shade. It also has an open living and dining area near two full-length verandas on either side of the house. The property also has two sizable bedrooms and a bathroom. You can beat the heat next wet with split system air-conditioning throughout the entire house.  This property is available at an affordable rate of $319,000, just contact Annette Gore on 0408 036 252 for a house viewing.
(Visited 591 times, 1 visits today)