Around 22,000 minimum wage-earning Territorians, and 2,605,400 people nationally, will get a pay rise starting Friday with the minimum wage increasing to $21.38 per hour, Fair Work Australia has said.
Fair Work Australia said the national minimum wage increased by $40 per week, which amounts to an increase of 5.2 per cent, and the award minimum wages increase by 4.6 per cent, which are subject to a minimum increase for adult award classifications of $40 per week and based on a 38-hour week for a full-time employee.
The new national minimum wage is $812.60 per week or $21.38 per hour.
Other award wages, including junior, apprentice and supported wages that are based on adult minimum wages, will get a proportionate increase.
These pay rate increases follow the Fair Work Commission annual wage review 2021-22.

The federal Employment and Workplace Relations Minister Tony Burke said the Albanese Government brought in the wage increase, based on a recommendation of the Fair Work Commission, and female workers, and along with those who work part-time, will be the biggest beneficiaries of the wage increase.
He said the top three industries which stand to benefit are health care and social assistance, with 586,400 or 22.1 per cent, accommodation and food services, with 517,600 or 19.5 per cent, and retail and trade with 333,000 or 12.5 per cent.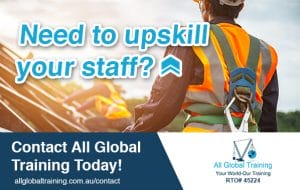 Women benefiting from the increase will make up 59.1 per cent or 1,571,100 of the total beneficiaries compared, to 1,088,300 males or 40.9 per cent.
"This week's minimum wage increase is a win for the many hardworking Australians who've kept our communities and our economies going during the worst of the pandemic," he said.
"This pay rise recognises those sacrifices and the unique challenges in our economy.The cost of living crisis has a disproportionate impact on the most vulnerable workers, living paycheque to paycheque.
"Many low-paid workers are young, female, in casual employment, and are far more likely to find themselves experiencing financial hardship. The previous government deliberately kept wages as low as they could."
(Visited 131 times, 1 visits today)