Jetstar has cut its popular Darwin to Singapore route, effective August 6, the company said on Tuesday.
It was not immediately clear why the route was scrapped. It was scheduled to run four days a week throughout the rest of this month and was resumed last December following easing of COVID-19 restrictions, which was heralded at the time by the Chief Minister as a "vital connection" for the NT's economy post-pandemic.
"Due to a range of reasons, we are suspending our services between Singapore and Darwin from the 6th of August," Jetstar Asia said in a media statement Tuesday.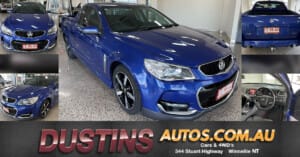 "We sincerely apologise to customers for the inconvenience and frustration this causes and will be in contact in coming days to offer them a range of options, including a refund."
The NT Government had heralded the resumption of the route in December when it was resumed after a two-year hiatus due to the COVID-19 pandemic.
Chief Minister Natasha Fyles said in a statement at the time that the route was "providing a vital connection for tourism, business, education and trade".
"The return of the Singapore and Darwin service is the first regularly scheduled commercial flight from Southeast Asia to Darwin and marks the beginning of the Northern Territory's international tourism recovery since the COVID-19 pandemic," the statement last December said.
The NT Government said Jetstar Asia first launched the Darwin and Singapore route in 2008, with more than 1.2 million visitors travelling between the two cities since then.
Jetstar Asia CEO Bara Pasupathi said in December that it was "exciting to relaunch services from Singapore to Darwin, marking the resumption of Jetstar Asia's direct link to Australia's Top End".
The route provided Territorians with access to Singapore's Changi Airport's global airline services and the NT Independent understands the loss of the route is causing headaches for travel providers who now have to rebook clients' travel plans.
The route will end August 6 and it is unknown if or when it will resume.
(Visited 7,373 times, 1 visits today)