Jamie Chalker should stand down as the NT Fire chief executive officer, the United Workers Union NT boss has said, for allegedly telling new recruits on their second day of training "all firefighters are greedy", and that he was "coming after" one senior fire officer who is also a union delegate.
Mr Chalker, who is also the Police Commissioner and the head of NT Emergency Services, allegedly made the statement to about 12 NT Fire recruits on April 20, when there was roughly 20 people in the room, including NT Fire and Rescue Service director and chief fire officer Mark Spain, assistant chief fire officer Joshua Fischer, and Northern Territory Police, Fire and Emergency Services media officer Elle Arnold.
Several sources, who wish to remain anonymous, have told the NT Independent what was allegedly said by Mr Chalker, accounts that are backed up by United Workers Union NT secretary Erina Early.
The three accounts all have Mr Chalker telling the new recruits that firefighters were greedy, that overtime was a privilege not a right, and that he would "go after" a senior fire officer who was also a union delegate.
Ms Early also said Mr Chalker spoke about intimidation from the union and how he was not going to tolerate bullying from the union. She said several recruits had told her how they felt about Mr Chalker's address.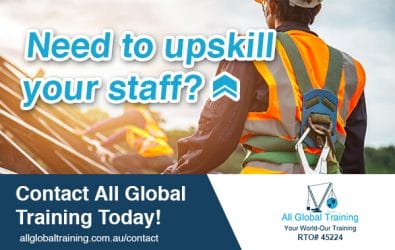 "…'Completely taken back with the Commissioner's comments – the comments were inappropriate and left me quite shocked that this was our leader'," Ms Early said one recruit said.
Ms Early said another told her, "It truly sounded that the Commissioner for Police hates fire fighters," while she said another told her Mr Chalker, "sounds like the bully".
"It is time for Chalker to step down as CEO of Fire. We are getting sick of him disrespecting our fire fighters and making derogatory comments which have no substance," Ms Early said.
"His behaviour is that of a bully who intimidates and threatens his employees. He should be ashamed of himself and we cannot continue to allow Chalker to be the CEO of Fire if he holds our firies in such contempt.
"He has in a public forum threatened firies, called them greedy, threatened to bring down a union delegate, all in front of recruit fire fighters.
"This conduct is unacceptable of a person in this position of leadership and is nullifying the opportunity for my fire fighter members to work in a safe workplace free of harassment, discrimination  and bullying'.
"It is time for Chalker to be held accountable for his actions."
Mr Early further called for a review into the current NT Police, Fire and Emergency Services tri-service, with consideration given to fire and emergency services being removed from police.
"Police should be a standalone agency, and we should introduce an emergency services agency which has fire, emergency services, Bushfire NT, as well as ambulance brought back into government," she said.
The revelation follows sources telling the NT Independent officers in more Territory police regions voted for the NT Police Association to hold a Territory-wide vote of confidence in Mr Chalker and Deputy Commissioner Murray Smalpage.
The latest vote comes as Mr Chalker is on another mysterious period of leave, with the reasons being kept confidential amongst the top brass, although reports indicated that he has claimed to be sick with COVID-19. The mysterious absence comes only a week after he was forced to issue an extraordinary public statement that he had not resigned.
The Casuarina region held the latest vote at a Wednesday meeting, with NTPA president Paul McCue in attendance, sources said, which was part of the union's tour of the Territory to gauge the rank-and-file's attitude toward Mr Chalker.
The NT Independent understands that the Darwin region also this week voted for a no confidence motion in Mr Chalker, bringing the total to five regions calling for a vote.
NT Police did not respond to questions about the speech.
(Visited 5,782 times, 1 visits today)