A man who allegedly assaulted a taxi driver before stealing his car in the middle of the day at Casuarina has been arrested and charged, NT Police said, after unlawfully entering a home and traumatising the residents.
The 31-year-old man allegedly waived down a taxi in Eaton on Saturday afternoon at around 12:30pm and sought a ride to Casuarina where he allegedly violently assaulted the driver and stole the vehicle.
Police said the man then allegedly drove the taxi "through Dripstone, causing extensive damage to the interior of the vehicle".
He then fled the vehicle and allegedly unlawfully entered a nearby property where he somehow managed to get on the roof and sustaining serious injuries.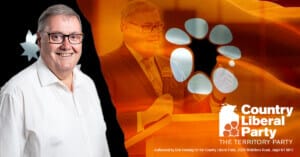 He was later apprehended by police.
"This was a particularly violent incident that has been traumatic for not only the driver of the taxi but the residents of the house unlawfully entered," said Detective Senior Sergeant Paul Morrissey.
"He was conveyed to Royal Darwin Hospital after a sustaining serious injuries when unlawfully entering the property.
"He was discharged from hospital yesterday and has since been charged with offences including aggravated robbery, recklessly endanger serious harm, trespass on enclosed property and drive vehicle in a manner dangerous."
He was remanded to appear in Darwin Local Court today.
(Visited 468 times, 1 visits today)