The City of Palmerston is set for substantial expansion if the NT Government's proposal goes ahead, which will see parts of Berrimah, Elrundie, Tivendale and Wishart incorporated into Palmerston's local government boundary.
The NT Government, which is seeking public comment on the proposed expansion, said in a statement that the changes would mean residents and landowners in the proposed areas would be given local government representation, council-maintained infrastructure and community planning through council processes.
The changes, if approved, would also mean rates currently paid to the NT Government would be redirected to Palmerston Council.
It would also mean Palmerston bylaws would apply in the proposed areas.
"The government is interested in the views of the public, particularly landowners and residents in the current City of Palmerston area, and the areas for which incorporation into the City of Palmerston is proposed," the statement said.
"The government will consider public feedback before making a final decision."
An "information paper" outlining the proposed changes is available for the public to view and offer their opinions on here.
The closing date for responses is June 30. The process is being run by the Department of Chief Minister and Cabinet. Costs of the process were not disclosed, nor was a reason offered for why the NT Government is proposing the expansion now.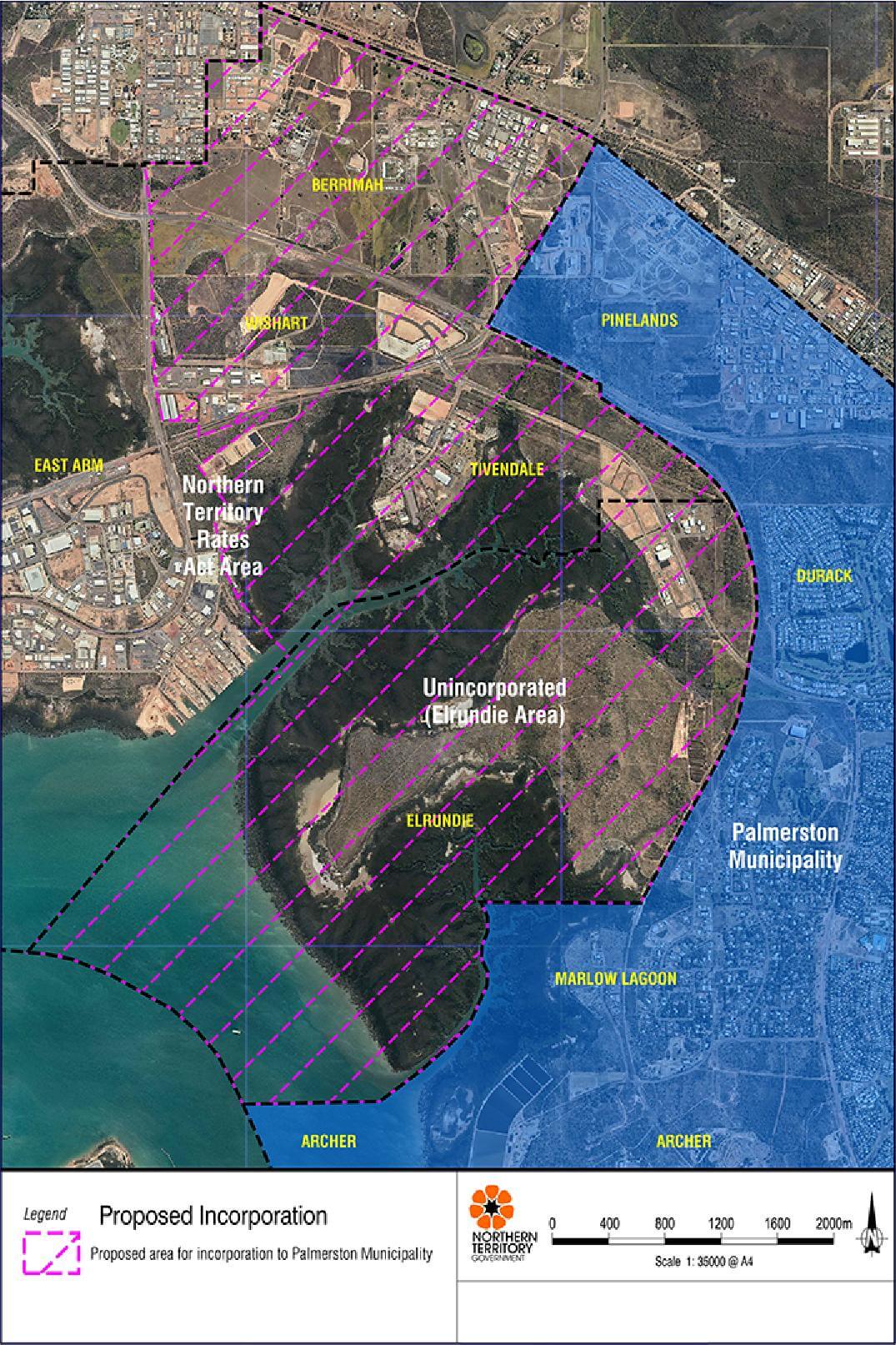 (Visited 575 times, 1 visits today)