UPDATED: Chief Minister Natasha Fyles has selected her chief of staff's brother-in-law as Labor's candidate for the Fannie Bay by-election, with the party officially pre-selecting the current fifth floor staffer on Friday evening.
Ms Fyles sent an email to Territory Labor's administrative committee Friday morning, informing them she wanted her "senior adviser" Brent Potter to be preselected as the party's candidate, citing the need to "provide certainty" to residents of Fannie Bay ahead of the by-election.
That email was provided to the NT News in what one party source said was an effort by Ms Fyles to pull a captain's pick and install her chosen candidate instead of the party's.
However, on Friday evening Mr Potter, who also happens to be married to Ms Fyles' chief of staff Gabrielle Mappas' sister, was selected by the party as the candidate.
Sources said four candidates had been considered finalists with Mr Potter ultimately successful.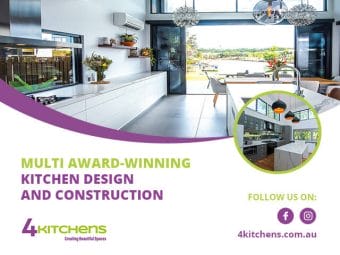 Mr Potter's now disabled LinkedIn page showed he is currently an advisor to the Chief Minister, but it was unclear for how long.
It's understood he does not live in the Fannie Bay electorate.
He is also a Defence Force veteran and former aged-care worker, who is connected to former chief minister Michael Gunner's right faction of the Labor Party.
Mr Potter was quoted in a News Corp story during the 2022 federal election campaign as a veteran who just happened to be in a Darwin pub on ANZAC Day when deputy Labor leader Richard Marles stopped in for a beer.
"He's a pretty personable guy," Mr Potter told the news outlet about Mr Marles.

"He's probably a true reflection of what I've seen on TV. They're all in campaign mode but he was pretty genuine. He wasn't talking to me like I was a voter."
It was not revealed that Mr Potter was a Labor fifth floor staffer in the article.
Fyles wanted another fifth floor adviser elected to Parliament: Sources
Rumours in political circles started on Thursday that Ms Fyles wanted a fifth floor staffer to run in the by-election for her own reasons.
One party source told the NT Independent that bringing in Mr Potter as the candidate was, "just what we need, another adviser in Parliament".
Mr Potter joins the ranks of Mr Gunner, Ms Fyles, Deputy Chief Minister Nicole Manison and backbencher Dheran Young – who won last September's Daly by-election – as Labor candidates who worked as advisers before running for office.
In an email to Labor Party faithful on Friday evening announcing the candidate, Ms Fyles said Mr Potter would "work hard for the Territory".
"An army veteran, Territorian and devoted father of four, Brent knows what it takes to serve the community – and that's where his passions lie," she wrote.
"I know he will work hard for the Territory and the electorate of Fannie Bay.
"Territorians have a choice. A choice between getting on with the job and delivering a $40 billion economy by 2030. Or an Opposition who have no plans, no solutions, no idea and who can't deliver on their promises."
The Fannie Bay by-election is August 20. The CLP is expected to announce their candidate by early next week.
(Visited 2,271 times, 1 visits today)