Former NT Police officer Ben Hosking will be the Country Liberal Party's candidate at the upcoming Fannie Bay by-election, the party announced Monday evening.
Mr Hosking is also a small business owner who ran unsuccessfully for the CLP at the 2016 NT general election and who lost out on preselection last year for the federal seat of Solomon to Tina McFarlane.
He is also the party's treasurer, has worked as a political adviser and previously worked as chief of staff for Christmas Islands administrator Natasha Griggs.
Mr Hosking defeated a few challengers for preselection on Monday, including Opposition Leader Lia Finocchiaro's policy adviser Emily Fanning, who announced last week she was seeking preselection.
A statement from the party said Mr Hosking grew up in Ludmilla and attended school in Parap and that he "personally understands the issues facing Fannie Bay residents and wants to hold the Labor Government accountable for their decisions".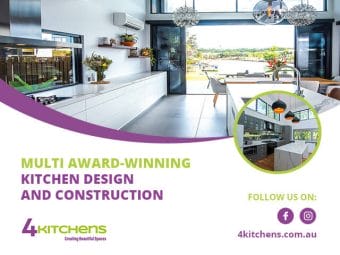 Mr Hosking has previously said in media reports that crime and anti-social behaviour are big issues facing the electorate and that he will fight for the reintroduction of 2-km public drinking laws that will allow police to take more action on public drunkenness.
The statement from the CLP also seemed to hint at the demographics of the electorate, saying that Mr Hosking "strongly opposes Labor's shameful public service pay freeze and wants genuine wages growth, specially at a time when cost of living has never been higher".
The statement added that Mr Hosking will also address high petrol prices as part of the CLP parliamentary team and is "also passionate about renewable energy and its future in the Territory", including increasing incentives for rooftop solar.
The by-election, set for August 20, was called after former chief minister Michael Gunner resigned from Parliament last week, just one day before an ICAC report was tabled that showed he had withheld providing Cabinet documents to the ICAC in connection to a "serious allegation" that a public servant had misled Cabinet with an alleged false document.
Mr Gunner was first elected the Member for Fannie Bay in 2008.
(Visited 1,441 times, 1 visits today)