In case you missed the news this week, here are the NT Independent's six biggest stories of the week in two minutes of reading. From fraud concerns inside the Home Improvement Scheme, to a leaked prison officer's email casting doubt on the Corrections Commissioners version of the prison riot, to police officers saying the force resented the Gunner Government over it's handling of the Yuendumu shooting.
NT Home Improvement Scheme fraud concerns raised as Auditor General confirms audit of COVID-19 stimulus.
The Department of Business would have trouble explaining its actions if the Auditor General were to scrutinise its fast-track funding approvals for the much-maligned Home Improvement Scheme, a highly-placed source with knowledge of the program has told the NT Independent.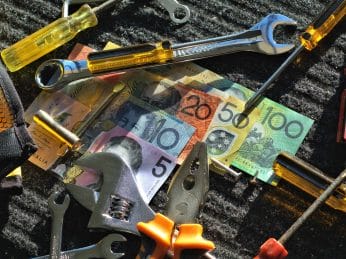 The revelation comes as NT Auditor General Julie Crisp confirmed she will be auditing all of the Gunner Government's recently announced COVID-19 stimulus programs, estimated at more than $230 million.
Internal government documents obtained by the NT Independent also raise concerns around the implementation of proper oversight processes for the $100 million program.
Gunner remains defiant in face of pressure to reopen borders, relaxes supervised quarantine
Chief Minister Michael Gunner says he still cannot provide a firm date to reopen the borders, but will scrap the requirement for interstate travelers to stay in mandatory monitored quarantine at government-selected hotels at a cost of $2500, as of June 15.
Travelers will now be permitted to stay in their own home for 14-day self-quarantine if returning to the NT or in their own selected facilities if coming to visit.
Mr Gunner said while it remains unsafe to open the borders outright, the Territory will be reviewing that decision on a weekly basis now because of the slowed transmission of COVID-19 cases in southern states.
Treasurer unsure of costs of reconstruction commission, financial forecast still up in the air
Treasurer Nicole Manison has declined to release the total costs of the Territory Economic Reconstruction Commission as pressure continues to grow on the Gunner Government to release a financial update before the election.
Ms Manison said on Wednesday morning that while the reconstruction commission is doing important work to lay out a plan for economic recovery, she was not aware of what it will cost.
"I don't have those figures in front of me to say," she said on Mix 104.9 when asked for the costs.
"The payments that we would make to them would probably be very minute compared to the money they're used to earning. I just have to applaud the fact that you know they are really keen to get on board and to work with the Northern Territory. We've got some very high calibre global business leaders here and some very well established senior public servants that have worked with Prime Ministers."
Leaked prison email casts doubt on official Darwin Correctional Centre riot story, calls for urgent inquiry
A leaked email from a prison officer appears to directly contradict Corrections Commissioner Scott McNairn's version of events surrounding the Darwin Correctional Centre riot earlier this month.
Independent Member for Nelson Gerry Wood, who along with the NT Independent has a copy of the email, called for an independent inquiry into the May 13 incident, saying the NT Government had been "very quiet on details about what happened on that night".
"I am concerned that the public, especially people in the rural area, have yet to be fully informed about what really happened," Mr Wood said.
Another source inside Corrections believes Darwin Correctional Centre is not fit for purpose, saying a lack of beds available in the maximum security section meant unsuitable and unstable prisoners were in the lower security section at the time of the riot.
Resentment festers in police ranks six months after Yuendumu shooting
Six months on from the Yuendumu shooting and a large portion of the Northern Territory Police Force remains disenchanted with how the incident was handled by the Gunner Government.
Constable Zachary Rolfe was charged with one count of murder over 19-year-old Kumanjayi Walker's death following a fatal shooting in the remote community west of Alice Springs last November.
Rolfe intends to plead not guilty to the charge.
The NT Independent has spoken to several NT police officers who are considering moving interstate, with many already jumping ship to Tasmania Police.
NT Police Association president Paul McCue confirmed there was "absolutely" resentment within the force over the Gunner Government's handling of the Yuendumu incident.
NT Police Commissioner Jamie Chalker said he had been working hard to bridge the relationship between cops and indigenous communities since the Yuendumu shooting, which occurred just hours after he started in the role.
Drug dealer sets fire to own vehicle after getting flat tyre.
A Palmerston drug dealer set fire to his own car on New Year's Day after getting a flat tyre and becoming "annoyed" when a wheel stolen from a nearby vehicle did not fit as a replacement, a court has heard.
Footage of Sakelaris Amorginos' Holden Astra fully engulfed in flames on East Point Road was captured at 3.30am on January 1 and shared to social media by a passer-by.
The NT Supreme Court heard Amorginos, 19, had just purchased the car less than a week before and was driving in the Fannie Bay area in the early hours of New Year's Day when the vehicle got a flat tyre.  
READ the story and watch the video here.
In other news
(Visited 89 times, 1 visits today)