Thanks for visiting the NT Independent.
We will be reporting more on this page after the coronavirus crisis has passed. Keep up to date with our Newsletter.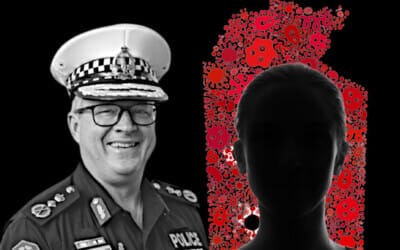 NT Police Commissioner Jamie Chalker has seemingly said the Major Crime Unit will be investigating possible charges against a 21-year-old woman who allegedly brought COVID-19 to the Territory last month, which has now resulted in the death of a woman, but his statement was unclear and he told reporters at a press conference he did not want "things" going into the public domain.
BREAKING: A woman in her 70s has become the first person to die with COVID-19 in the Territory, the NT Government has said.
EXCLUSIVE: The extent of Chief Minister Michael Gunner's brother-in-law's involvement in the 2020 Labor election campaign while drawing his taxpayer-funded deputy chief of staff salary has been further revealed in a series of internal emails obtained by the NT Independent.
(Visited 17,284 times, 57 visits today)